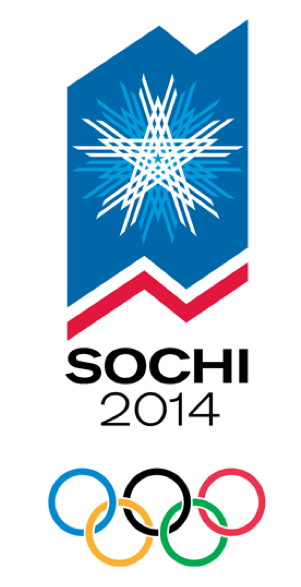 For Ann Silverthorn.com
By Kevin Woo
I hate the Winter Olympics. Things move entirely too quickly.  Downhill skiers shush past you in an instant and it's hard to see what they're doing. I like athletes to slow it down, show me some sweat, trash talk and make an occasional illegal hit.
I don't like make-up on athletes. This is athletics and athletes don't wear make-up. The closest I want an athlete to come to make-up is throwing baby powder into the air at the beginning of a contest while letting out a primal yell signifying that it's game time.
I don't like sports, like ice skating, where the final result is determined by subjective judging. I want a scoreboard.
For all I've said about the Winter Olympics I've come to love these Olympics.  Maybe it's NBC's superb coverage or maybe it's because technology has advanced so far that I feel like I'm part of the action.
At first I thought the two-man luge was crazy but then I saw the skeleton. I can't believe people ride a sled, on a twisting track, face down at 80 miles per hour. That's nuts, but I marvel at the courage.
Did I mention the sportsmanship after the first-ever women's half pipe and slope style snowboarding events? I know, you might be scratching your head and asking, "What are they called?" I did the same thing. But something magical took place at the end of the competitions. The medal winners embraced each other after the race for being part of history. At one point I got caught up trying to identify who the American in the group was but as they danced around, together, I realized, "It doesn't matter.  They've just done something no one else can ever do. They were the first women to compete in this event and win."
Isn't that what sports is all about?
For years I've refused to watch ice skating, dismissing it as not a real sport. This year, Charlie White and Meryl Davis caught my eye as they participated in yet another new event – Mixed Ice Dance.
As it turns out, I was the lucky one because I had the chance to see their beauty and grace as they glided around the rink on their way to winning the gold.  I forgot all about the judges whose subjective viewpoints would determine the winner. I didn't care if the pair won, it was magic on ice for someone who can't even lace up a pair of skates.
But before we begin to think that the Olympics is just about celebrating the spirit of competition, let's not forget that there are also some so-called "real sports" taking place. The women's U.S. vs. Canadian hockey teams reportedly hate each other so much that they sometimes breakout into fights just after the first puck has been dropped.
You gotta love the Olympics.