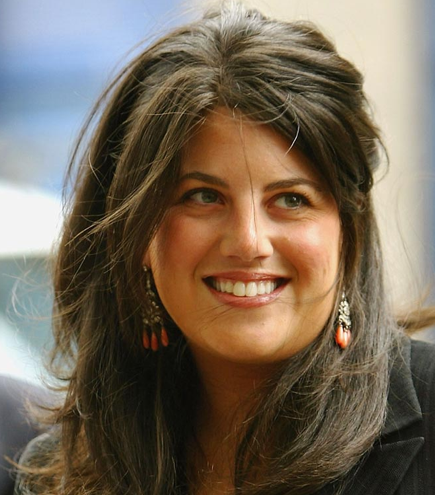 By Kevin Woo
Forty. The number astounds me. Monica Lewinsky is now a middle-aged woman, having crossed the 40-year old threshold last July. To be honest, I'd forgotten all about Monica until she penned a story for this month's Vanity Fair. To me she is frozen in time as that slightly chubby girl with a goofy beret, and a blue dress.
In her article, she said that she's been unable to find meaningful employment for the past decade. One prospective employer, she said, asked for a letter of indemnification from the Clinton's because, "Hillary has a 25 percent chance of being the next POTUS." Am I missing something?
Monica wrote that other potential employers referred to her "history," and she's never been "quite right" for positions.
I've always been under the impression that America is a country that gives people a second chance, and that we love comeback stories. I guess that only applies to people not named Monica Lewinsky.
It's true, Monica hasn't been given a second chance to rebuild her life. The problem, however, is that she wasn't given a fair first chance either.
She was fired at 23 from her job as a White House intern. Her difficulty in finding employment isn't for lack of educational credentials. She's earned an undergraduate degree from Lewis and Clark College, and a masters from the London School of Economics and Political Science.
Others (mostly men) who have been caught in sex scandals are given a second chance.
Eliot Spitzer, the former governor of New York, resigned in 2008 after being caught using an escort service. Within two years Spitzer was hired to host a show on CNN, and in 2013 he entered the race to become New York City's Comptroller saying, "(I) ask for forgiveness and (am) hopeful the voters can forgive (me)."  Does anyone know the name of the prostitute?
Remember Carlos Danger? He's better known as Anthony Weiner the congressman who was caught sexting pictures of himself to a 22-year old woman. Does anyone know her name?
What ever happened to the other women in Bill Clinton's tangled web—Paula Jones, Gennifer Flowers, and Linda Tripp? Are people still poking fun of them?
The major players involved in Monica-gate have gone on with their lives. After Bill Clinton's impeachment, his approval ratings hit an all-time high of 73 percent. He eventually left office with the highest end-of-office approval rating of any U.S. president since World War II.
Hillary served as Secretary of State during Barack Obama's first term, and was the Democratic candidate for president in 2016.
Chelsea recently earned a Ph.D. from Oxford, and has degrees from Columbia, and Stanford. She currently works for the Clinton Global Initiative and Clinton Foundation.
And what about Ken Starr, the man who starting out investigating a real estate investment and then became obsessed withe the president and the "BJ Queen."  Starr currently serves as the president and chancellor at Baylor University.
It seems as if those associated with Monica-gate have gone on to rebuild his or her reputations, with the exception of Monica, of course. Her decision to write the story for Vanity Fair may have been questionable. The late night comics have resurrected some horribly mean jokes about the 23-year old who wore a beret. The trouble is, Monica's no longer 23. She's 40 and deserves a chance.
This much is true, in the late 1990s Monica made some bad decisions. But just as we've forgiven Bill, Eliot, Anthony and countless others, we also owe the same courtesy to Monica who has withstood more public humiliation than anyone deserves.
After all, isn't that what America is all about?