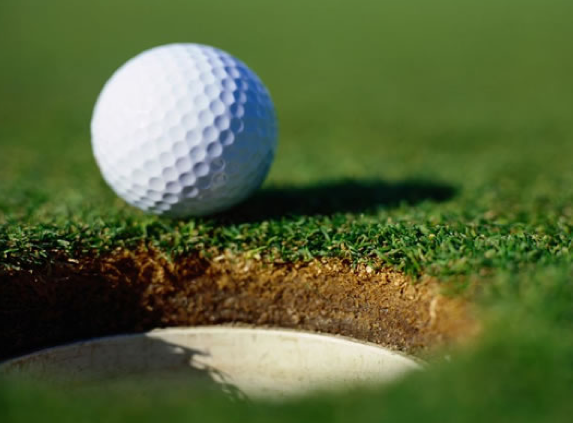 By Kevin Woo for Ann Silverthorn.com
A golf swing takes six-tenths of a second to complete from beginning to end.  In a five-hour round there are fewer than four minutes of action. Sandwiched between 80-to-90 shots, are two hours of walking, two hours of trying to find your ball, and fifty minutes of standing around. A lot of people find golf boring. I happen to think it's the most exciting of all sports.
I like golf, because it's a game of honor. It's the only game where the players call penalties on themselves. When blocked behind a tree, it's easy to kick the ball to give you a better lie, but that would be cheating, and an honorable golfer never cheats.
Three years ago, heading into the 17th hole, I had a chance to break 80 for the first time in my career. All I needed was a par on 17 and another par on 18 for a crisp 79. I hit a perfect tee shot on 17 that left me 70 yards from the green. My second shot went 30 yards, straight into the water. My third shot went straight into the water. And my fourth shot went straight into the water.
My score for hole 17-a quintuple bogey nine.  My hope of breaking 80 was done.
I could have mailed it in and said my good-bye to my playing partners after my misfortune on 17, but those who play the game know you play until the end, and then you graciously shake hands.
I spent the next few hours trying to figure out where I could have improved my near-80 round. I remember on the third hole, my ball landed in a divot on the fairway. I could have moved it and no one, but me, would have known. On the eighth hole, a sprinkler head was in my line of sight. I could have moved the ball to eliminate the visual malfunction. Both solutions that ran through my head would have been cheating. Play it as it lies, that's the number one rule of golf.
I want my daughters to play golf. I don't care if they're good at the game. I don't even care if they play it for a lifetime. What I care about is that they know the rules of golf and how they apply to life. I want them to learn to play the ball as it lies because nothing in golf, as in life, is perfect. I want them to have the integrity to call penalties on themselves when they mess up. And I want them to have good sportsmanship with people they do and don't know.
Golf is a metaphor for life. If you've never watched a round, pull up a chair and spend an afternoon in front of the TV. You might learn something about yourself.